Advanced Acre Rx Trials in Le Sueur, Minnesota
Le Sueur, MN
This season we are putting the Advanced Acre® Rx prescription program to the test – the Answer Plot® test. The Advanced Acre Rx is a program that offers confidence and additional control over your fields. Here you can follow the developments from the trial all season long. Check back for more updates.
October 26 2021
Advanced Acre Rx Harvest Le Sueur MN Answer Plot
Yield results are in! Do you think starter fertilizer, in-season nitrogen, micronutrients, and fungicide had an impact on yield? Were the extra applications worth it? Watch the video to find out...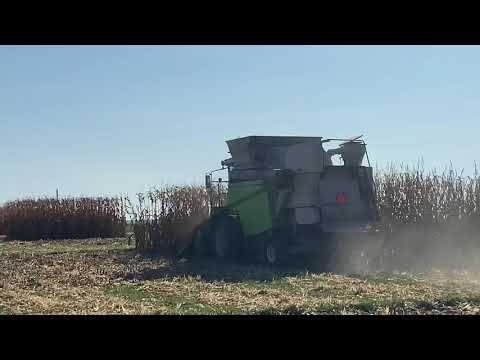 October 08 2021
Advanced Acre Rx Pre-Harvest Plant Health Check
There are many factors that contribute to late season plant health. Watch the video to learn more on how to check for it prior to harvest.

Results from Basal Stalk Nitrate Tests (from the video):

AARx - Adequate/Excessive: Nitrogen was not a limiting factor to yield.
Check - Low/Marginal: Nitrogen may have been a limiting factor to yield.

(Note: In dry years, test results tend to be high)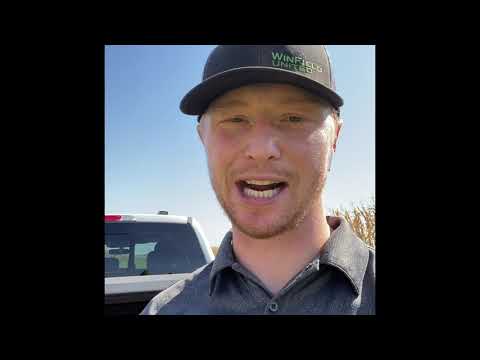 September 27 2021
Answer Plot Nutrition Application Comparisons
A healthy plant and good nutrition is a key component to growing a successful corn crop. This is a part of every AARx plan.

- Ears 7&8 had potassium and sulfur applied along with nitrogen.

- Ears 1 through 6 had one or more of these nutrients missing which resulted in nutrient deficiency and smaller ears.

- Ears 9&10 show the impact micros and good plant health have with adequate nutrition.
August 23 2021
AARx Soybean Demo vs. the Check
The AARx soybean demo (right) had fungicide and MAX-IN Mn applied at R3. The check (left) did not have an application. See the difference!

A larger soybean plant doesn't equivalate to more yield. However, it's a sign of plant health. Answer Plot soybean fungicide results show yield benefits in low and high disease environments. The NutriSolutions tissue test showed a manganese deficiency before application.
August 16 2021
AARx Trial Crop Nutrition Comparison
A balanced, all-season nutrition plan can make a big difference at the end of the year. Nutrient demands differ based on the plant's stage.

The AARx demo had nutrients applied based on the plant's needs throughout the year. The check only had nutrients applied pre-plant. The picture shows more visual deficiencies in the check compared to the AARx demo.
August 09 2021
AARx Demo Le Sueur NutriSolutions VT Tissue Results
We took VT tissue samples for the AARx demo and a check. The AARx demo had MAX IN Boron applied and the NutriSolutions results had an adequate boron ppm compared to a responsive boron ppm result in the check.

Why is this important: Boron is very important in transporting photosynthates from the corn leaves to the stalk so they can feed the plant or be stored in the kernels.
August 09 2021
Skywalker at the Advanced Acre Rx Trial in Le Sueur MN
Watch the Skywalker in action (we're not talking about the famous movies). It's a machine used to make VT fungicide applications on corn at an Answer Plot location.

Why this is important: Response to Fungicide (RTF) on corn varieties range from 3.9 bu/A to 35.3 bu/A. One of the reasons we have this data is due to the Skywalker's ability to apply fungicide on VT corn for small plot research.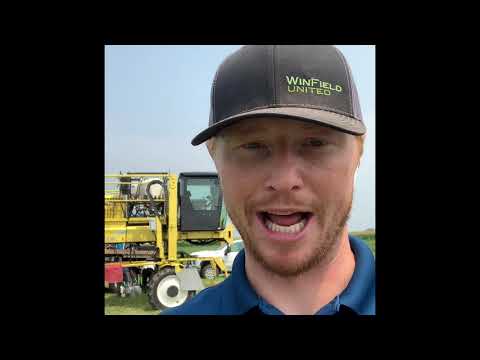 July 30 2021
MasterLock Adjuvant in the AARx Trial at the Le Sueur Answer Plot 2021
We put MasterLock adjuvant to the test! This video shows the impact MasterLock can have when applied with your fungicide or insecticide.

Why this is important: Answer Plot data has shown a 5.7 bu/A increase for corn when using MasterLock with a fungicide application, when compared to a fungicide application without MasterLock.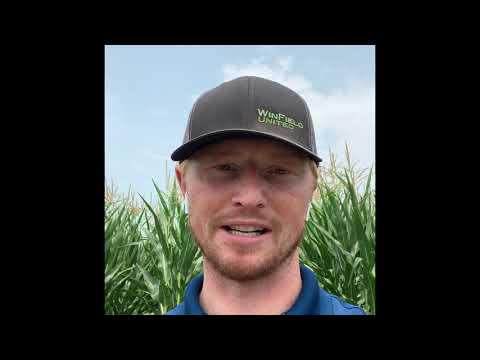 June 30 2021
Answer Plot AARx Pre-VT Fungicide App
We've experienced a hot and dry June at the Le Sueur Answer Plot. Many folks are contemplating whether a fungicide application is needed.

The AARx Demo is testing fungicide. Watch the video to find out what factors we consider to determine where and when to apply it.

Why this is important: Answer Plot research results show a 3.9 to 35.3 bu/A response range for fungicide applications. That's huge!
June 29 2021
Soybean Enlist & Glyphosate Trials
A part of Advanced Acre Rx is good herbicide management to provide the best chance to grow a good crop. We are not testing different herbicide management practices for the AA Rx trial but we do test it at the Answer Plot. This picture shows the difference the right adjuvant package can have on herbicide performance.

Why this is important - Poor weed control can be detrimental for yield.
June 15 2021
AARx Demo Le Sueur NutriSolutions Results from V5 In Season App
NutriSolutions tissue sample results came back! The MAX IN ZMB and UAN 28% is already showing a difference in comparison to the check (no application).
Zinc and Manganese have an adequate tissue sample status for the AARx demo and a responsive status for the check.
June 08 2021
June 8 Tissue Sample for in-season applications
Why is this important:
-Nitrogen is one of the major costs to growing corn. Nitrogen management also has huge implications on crop performance and profitability.
-Micro nutrients are needed during the corn's rapid growth phase. The number of kernel rows is determined by V12. Having a happy and healthy plant can optimize kernel rows.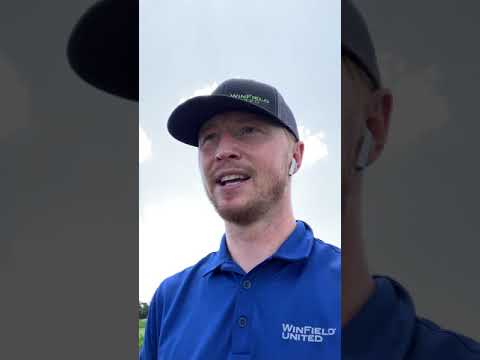 June 02 2021
17% more plants emerged for AA rx 105 demo 2 weeks after planting compared to check
Cold and dry weather after planting in southern Minnesota has led to uneven emergence. AA Rx 105 demo had starter fertilizer, zinc, and Ascend Pro applied to provide needed nutrients for better germination and plant growth.

Why is this important: 1 in 4 plants more than one collar behind is a 4-7% yield loss (Purdue University)

Planter performance is also important to stand establishment. The Answer Plot crew did an excellent job planting with an average 2" planting depth and good plant spacing. Shallow planting depth, skips, and doubles can contribute to yield loss.
A 2015 research study from Monsanto's Learning Center found that yield decreased by about 4 bu/acre for every percent loss in singulation due to skips and about 1.5 bu/acre loss for every percent loss in singulation due to doubles.

May 11 2021
AA Rx – "Corn seed has an Alarm Clock?"
Find out what it takes for a corn seed to germinate, grow, and get off to a good start. One factor in corn germination is phosphorus. Phosphorus availability in soil temperatures below 65 degrees is limited. AARx tackles this challenge with a starter fertilizer.
April 22 2021
AA Rx Pre-plant: Anxiously waiting to plant
Find out planting conditions and what to expect from the AA Rx demo throughout the year.
April 26 2021
AA Rx – It's Planting Day!
A look at the Answer Plot crew planting in Le Sueur, MN. This isn't your normal planter. The Answer Plot crew uses a small plot research planter contributes to the effectiveness of testing hundreds of varieties at Answer Plot locations throughout the country.
New
Advanced Acre Rx Prescription Program
Our new crop plan and in-season adjustments to get you 105% of your approved yield. If you don't, get money back.
Get Started